print design
We offer a complete range of book publishing services including typesetting, cover design, image scanning, brokering, and eBooks.
We make high quality art scans and reproductions, perform image restoration, and produce postcards, brochures, booklets, and posters. We also handle printing and mailing.
identity systems, signage, environmental graphics, and trade show graphics
precisely calibrated photography (PR headshots, products, jewelry, real estate, art collections)
business cards and stationary
postcards, invitations, brochures, and posters
books/magazines/catalogs - layout and cover design
advertising (ROTO, sellsheets)
documenting family histories, scanning photos/negatives, etc
some of our work...
family histories & memoirs
Seale Studios has worked with many families and authors to take rough manuscripts and produce beautiful print-ready books! These volumes weave historical photographs and text together to tell the stories of the special people in our clients' lives. We strive to create books that fit the needs of each individual or family. Usually, these books are hardcovers and may require foil stamp design and a dust jacket, in addition to the interior page layout files. We've also created beautiful graphic family trees and maps to include as full spread images or custom endpapers. We love working with your family photographs and unique ideas to create heirloom quality books your family can cherish. We also broker printing for self-publishers! We have working relationships with several printers who produce hardcover and paperback books at different sizes and quantities. Let us help you out with small print runs as well as larger full-press productions!
general interest books

We also work with several publishers to create general interest books for wider publication and distribution. These books are usually rich with text and require special consideration for easy readability. Matching font choices and page layouts to the tone and genre are important aspects to creating a professional, polished product. These books can also be interspersed with images to enrich the text, which requires a special eye for layout and page design. We adhere to strict industry standards and strive to ensure that our books print precisely every time. We can also handle conversion of your layout to EPUB, MOBI, KDP, AZW, and more for ebook sales distribution.
artist catalogs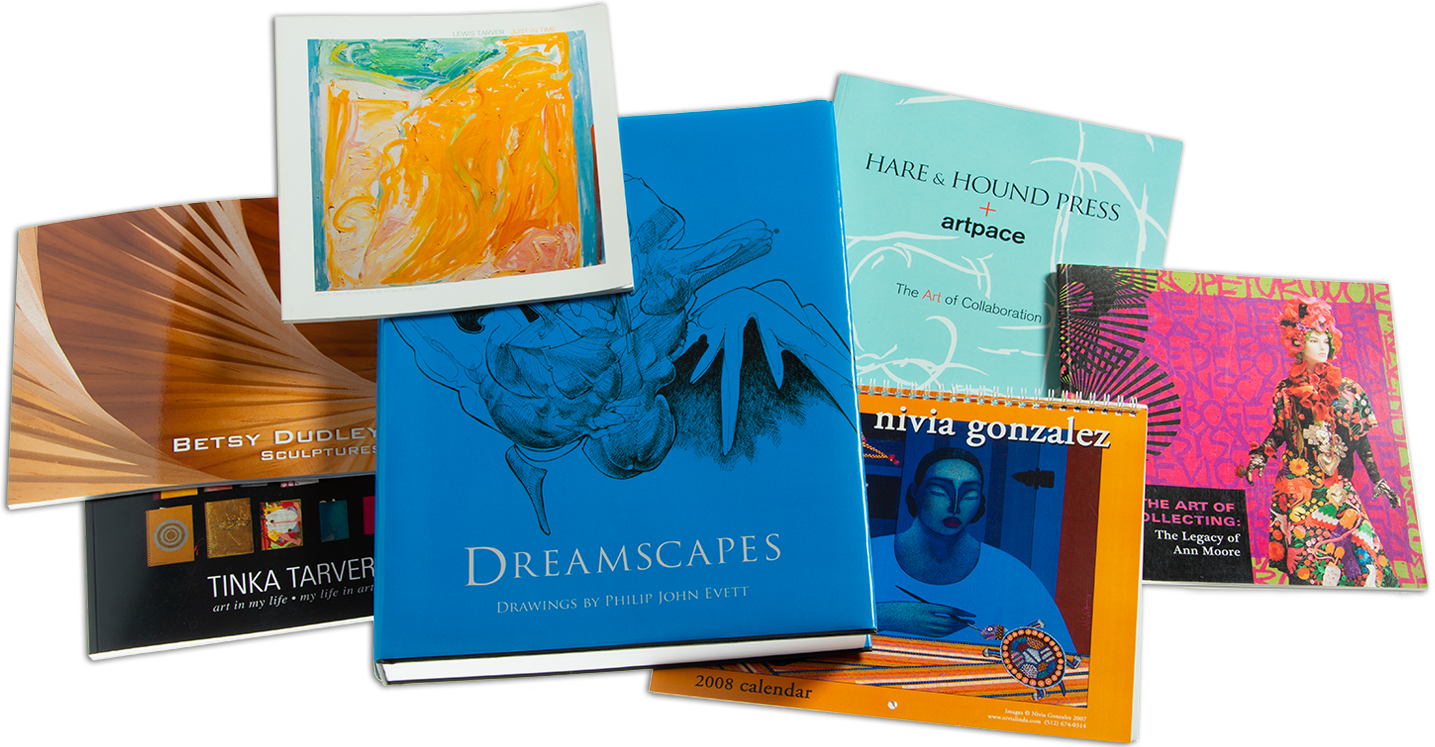 As artists ourselves, we especially enjoy working with other artists in our community. We specialize in artwork photography and use a careful eye to capture your works accurately and artfully. It's a natural progression to produce these photographs (or we'll use your own!) and apply our design skills to create visual catalogs of shows, collections, and retrospectives. Let's collaborate!
postcards and print marketing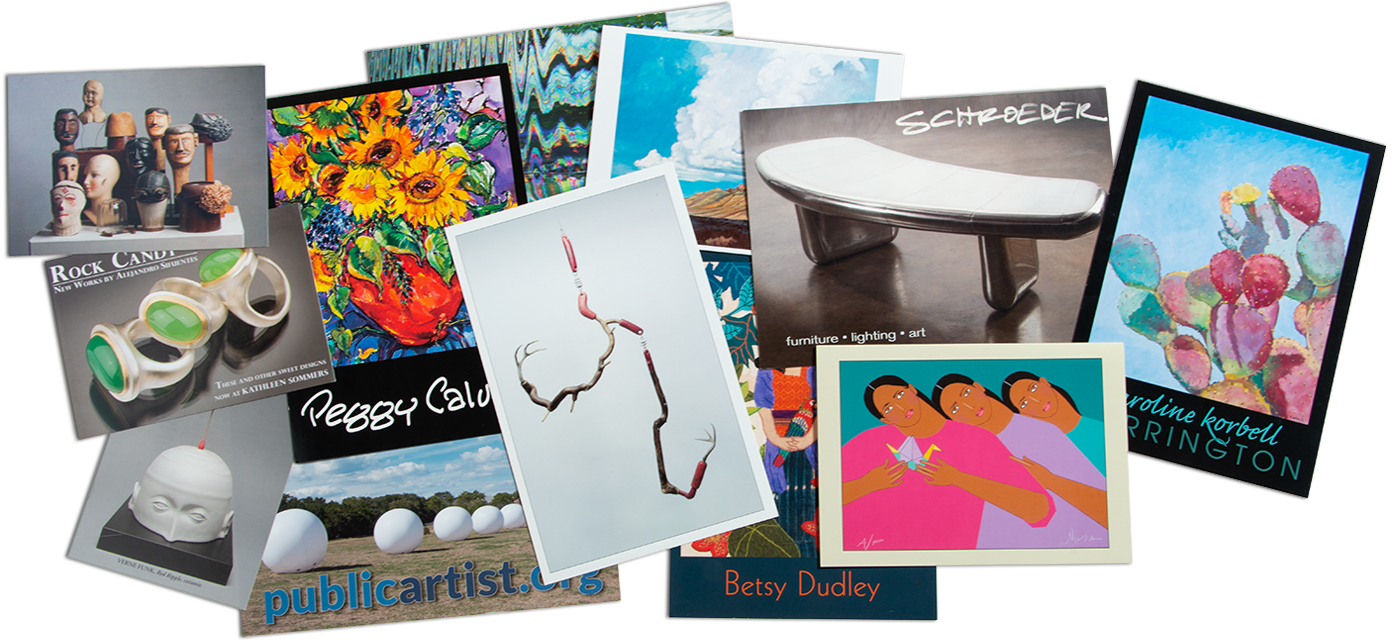 If you're looking for a way to increase attendance at your next event, drive traffic to your website, or provide a takeaway at a tradeshow, we'd love to design a postcard featuring an attention-grabbing image and the necessary information. We'll adhere to strict postal guidelines to make certain your cards are delivered quickly and correctly. We design business cards, posters, and brochures, too.